Wyze Cam Outdoor v2
Weatherproof outdoor security with 1080p Color Night Vision.
The best wire-free security camera. Now with Color Night Vision
TOTAL:
₱3,800.00
Shipping Included
30-day hassle-free returns.
1080p HD Color Night Vision
IP65 Weather Resistance
6-Month Battery Life
130° Field of View
PIR Motion Detection
Two-Way Audio
4 Cameras/Base Station
Camera:

• Dimensions: 2.3 inch x 2.3 inch x 2.8 inch (5.842cm x 5.842 cm x 7.112cm)
• Item Weight: 9.8 ounces
• Sensor: 1/2.9' Starlight CMOS
• Battery: 2x 2,600 mAh/7.4V rechargeable batteries
• Operating Temperature: -4℉ - 122℉
• Charging Temperature: 32℉ - 122℉
• IP Rating: IP65
• Resolution: 1920x1080 (1080p)
• Field of View: 130°
• Night Vision LEDs: 4*850nm LEDs
• Night Vision Distance: Up to 25 feet
• Daytime Video: 20 Frames Per Second
• Nighttime Video: 10 Frames Per Second
• Zoom: 8x digital
• One base station supports up to 4 cameras
• Local Storage: microSD card slot on camera and base station (up to 32GB)
• Mounting: Magnetic, Screw, or 3rd party 1⁄4" — 20 mount
• Certifications: FCC, IC, UL, and IP65 Certified
Base Station:
• Interface Port: Fast ethernet (10/100)
Starter Bundle:
Wyze Cam Outdoor v2 x1
Base Station x1
Base Station Power Adapter(US Standard) x1
Base Station Ethernet Cable x1
microUSB Cable x1
Screw Assembly x1
Quick Start Guide x1
Add-on Camera:
Wyze Cam Outdoor v2 x1
microUSB Cable x1
Screw Assembly x1
Quick Start Guide x1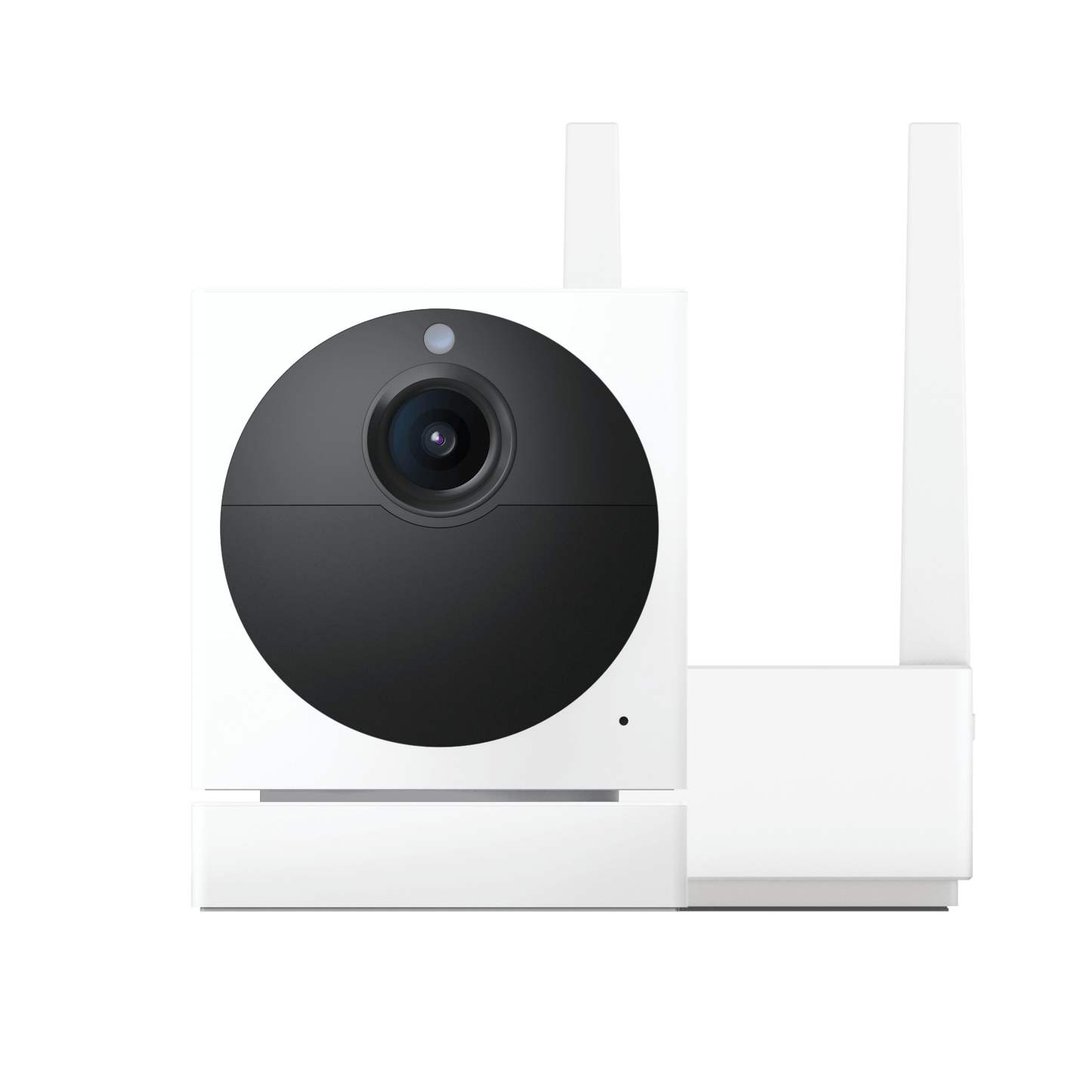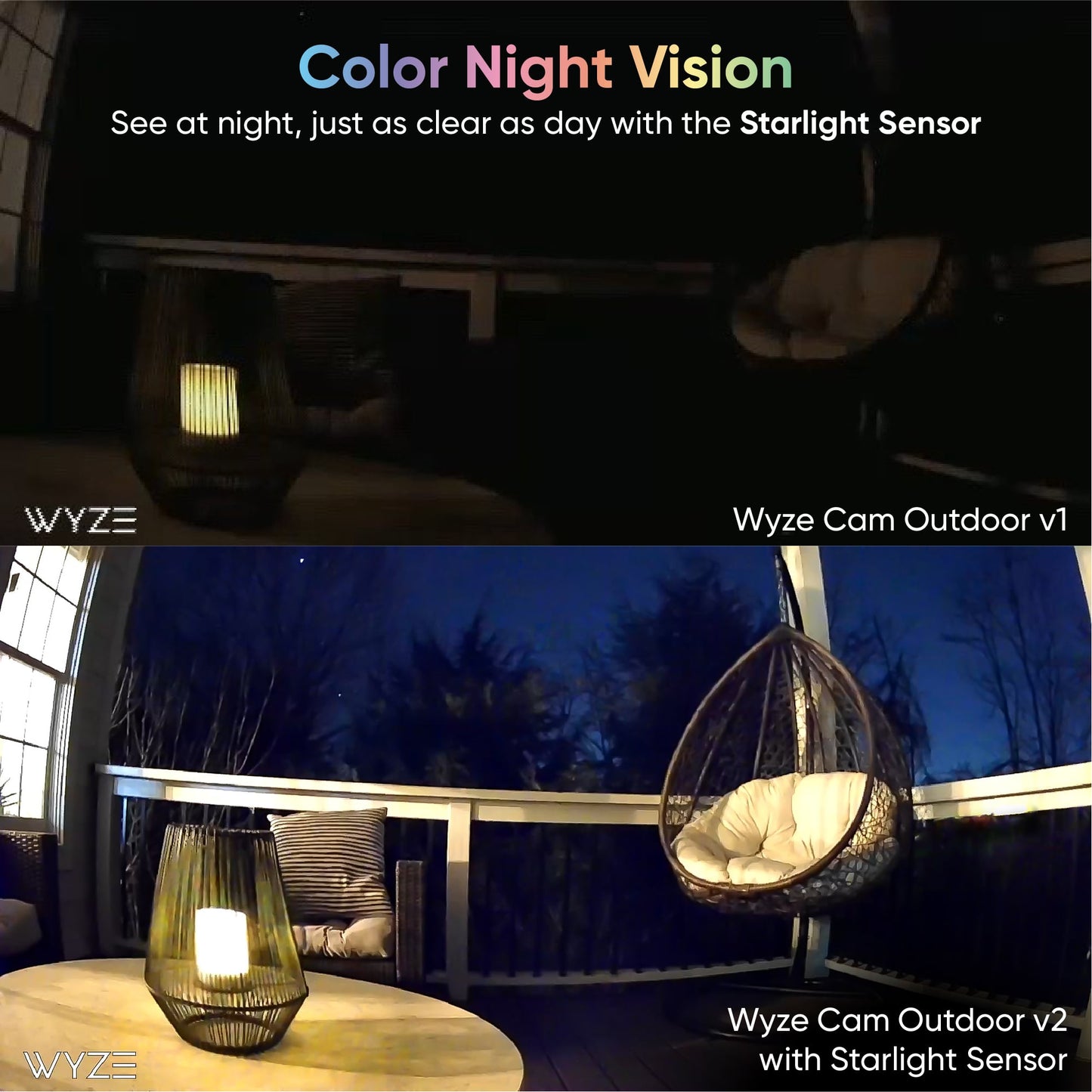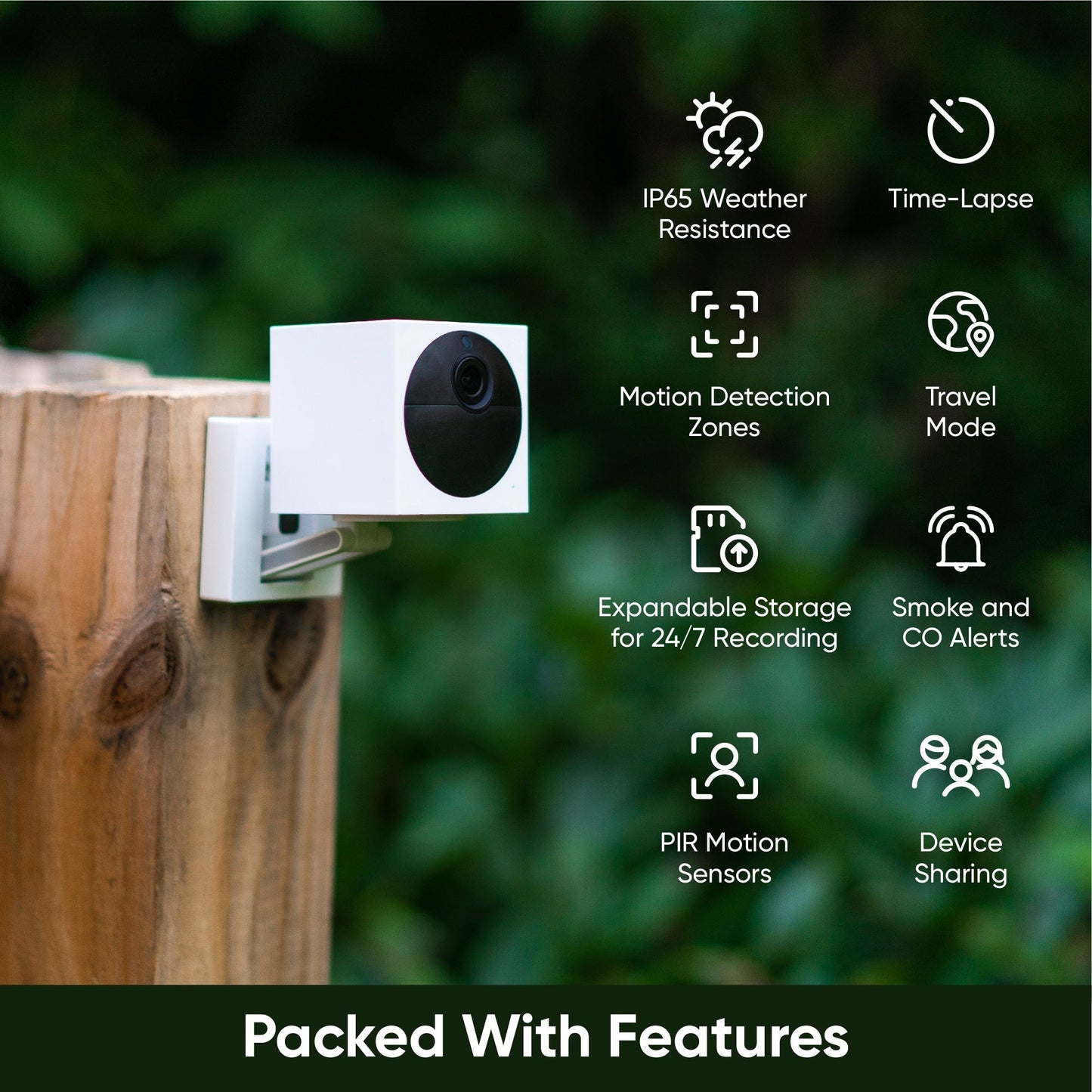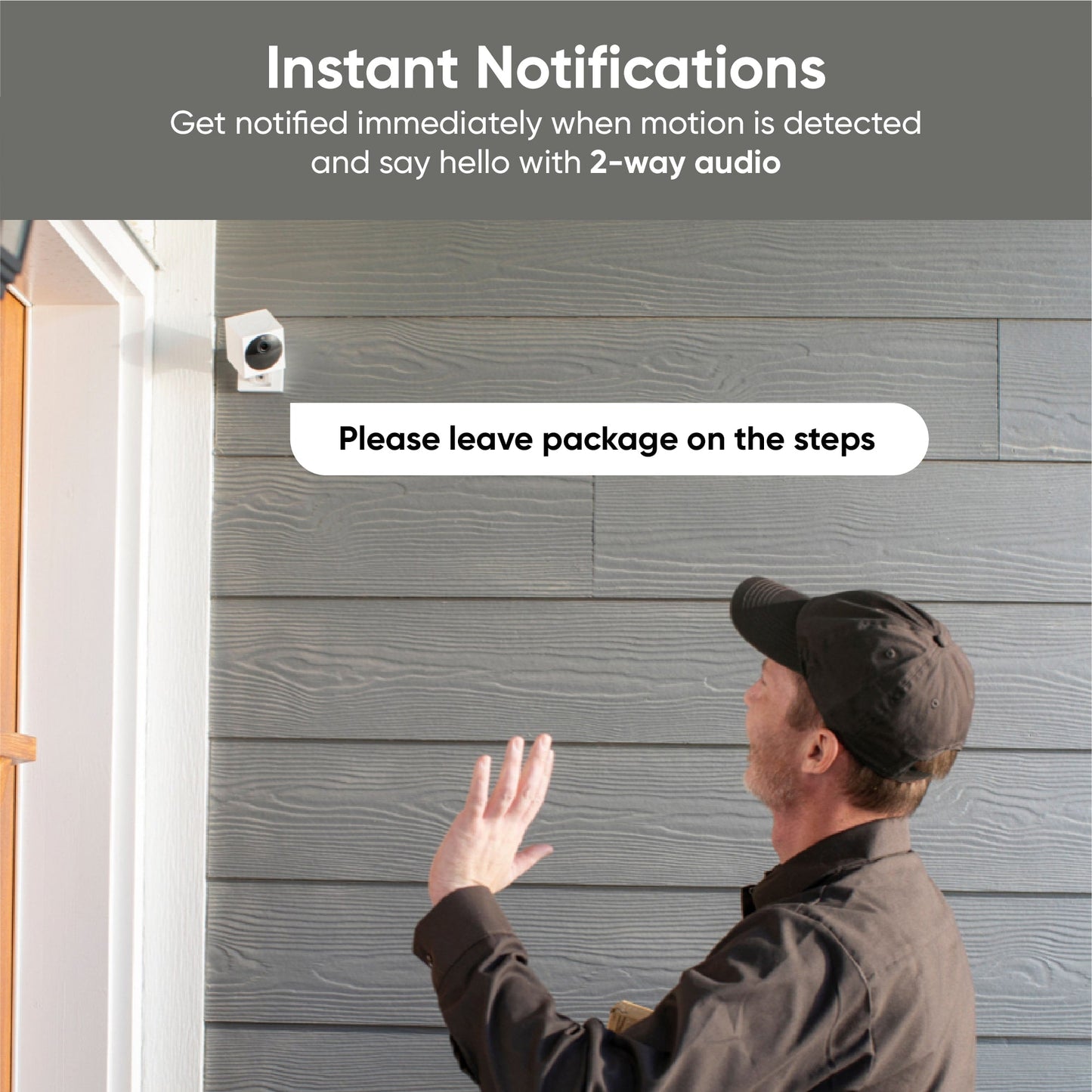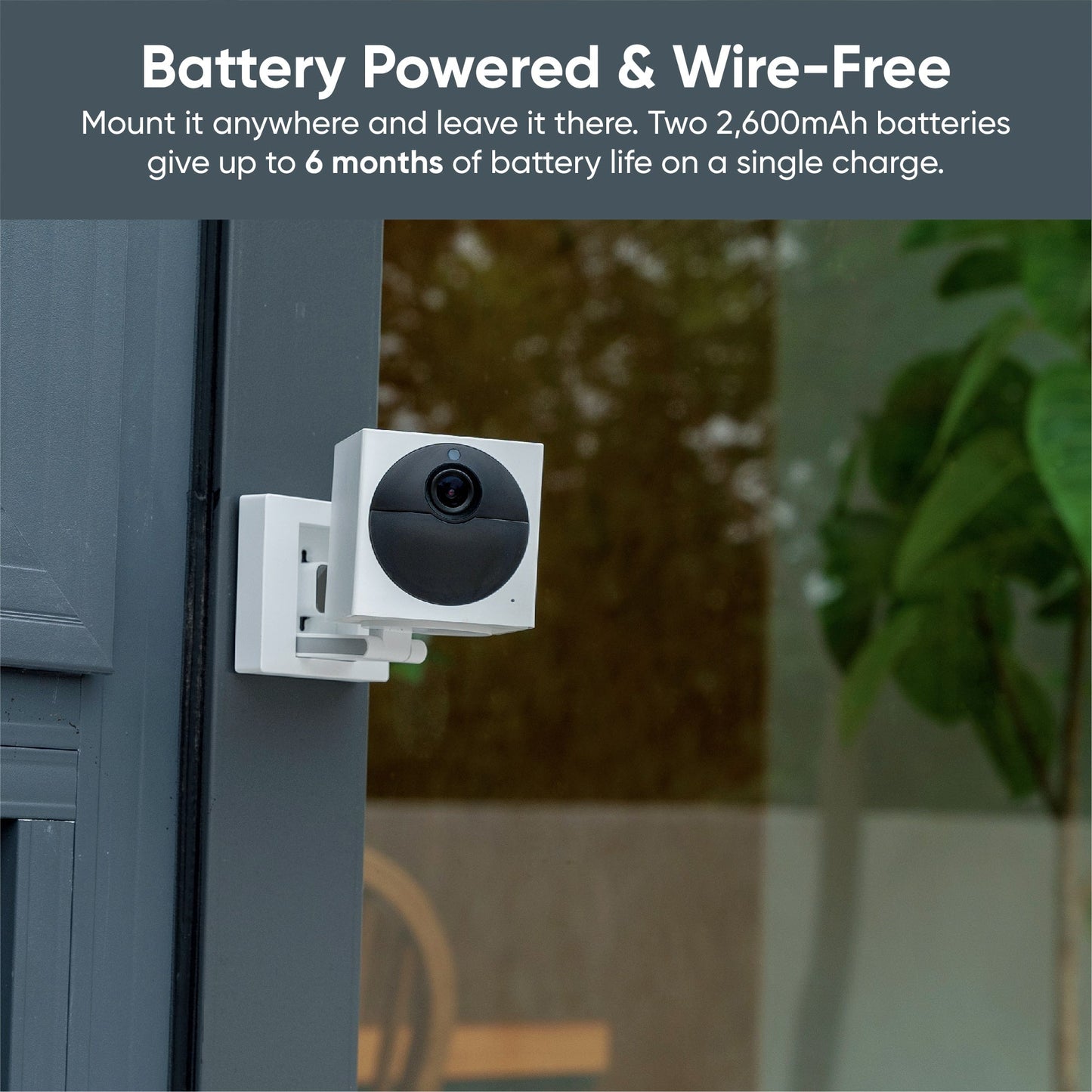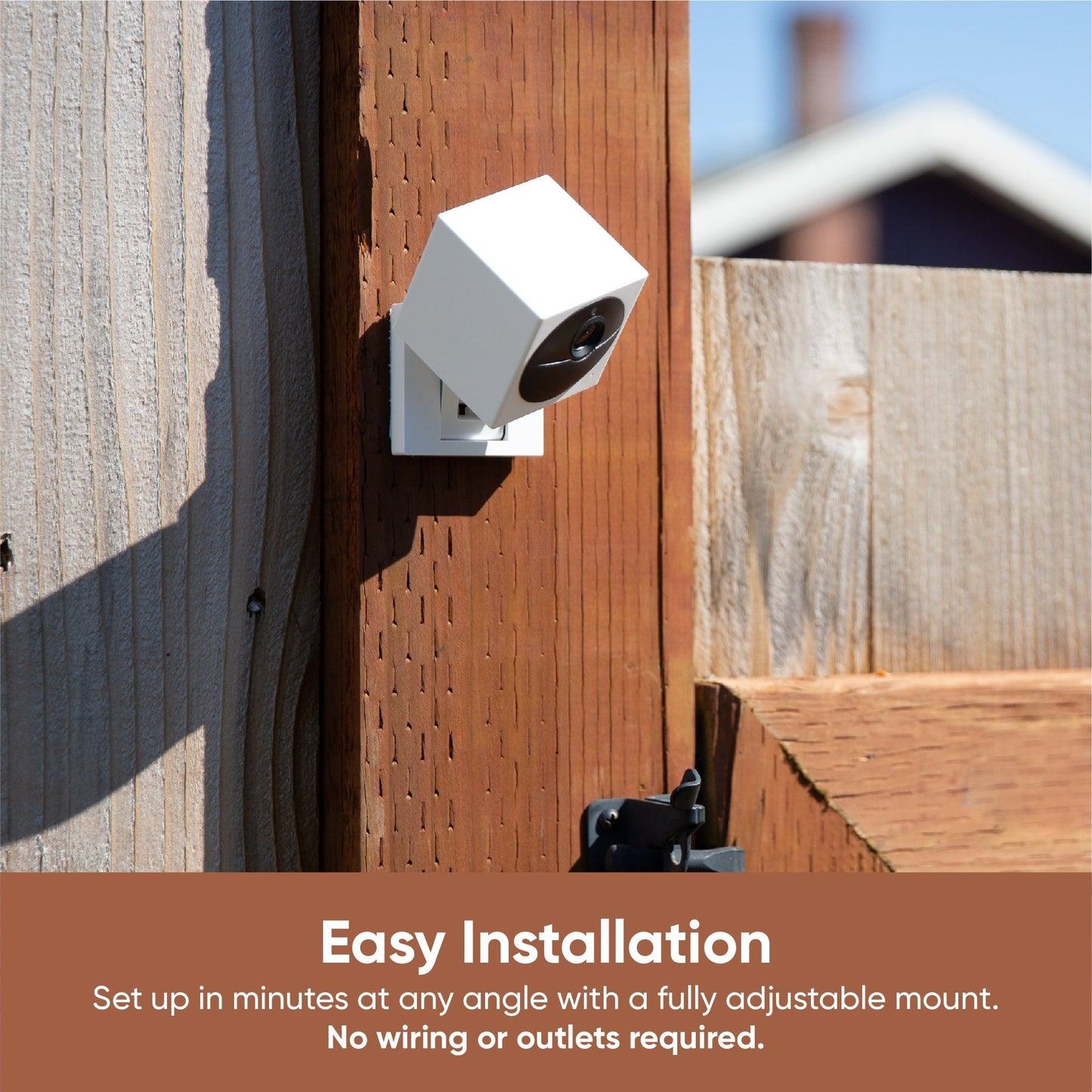 1080p HD Color Night Vision

Wider Field of View (130°)

PIR Motion Detection Coverage

IP65 Weatherproof

Compatible with v1 Base Station
Starlight. Color Bright.
Unedited footage. Shot on Wyze Cam Outdoor v2.
See in extraordinary detail, at night.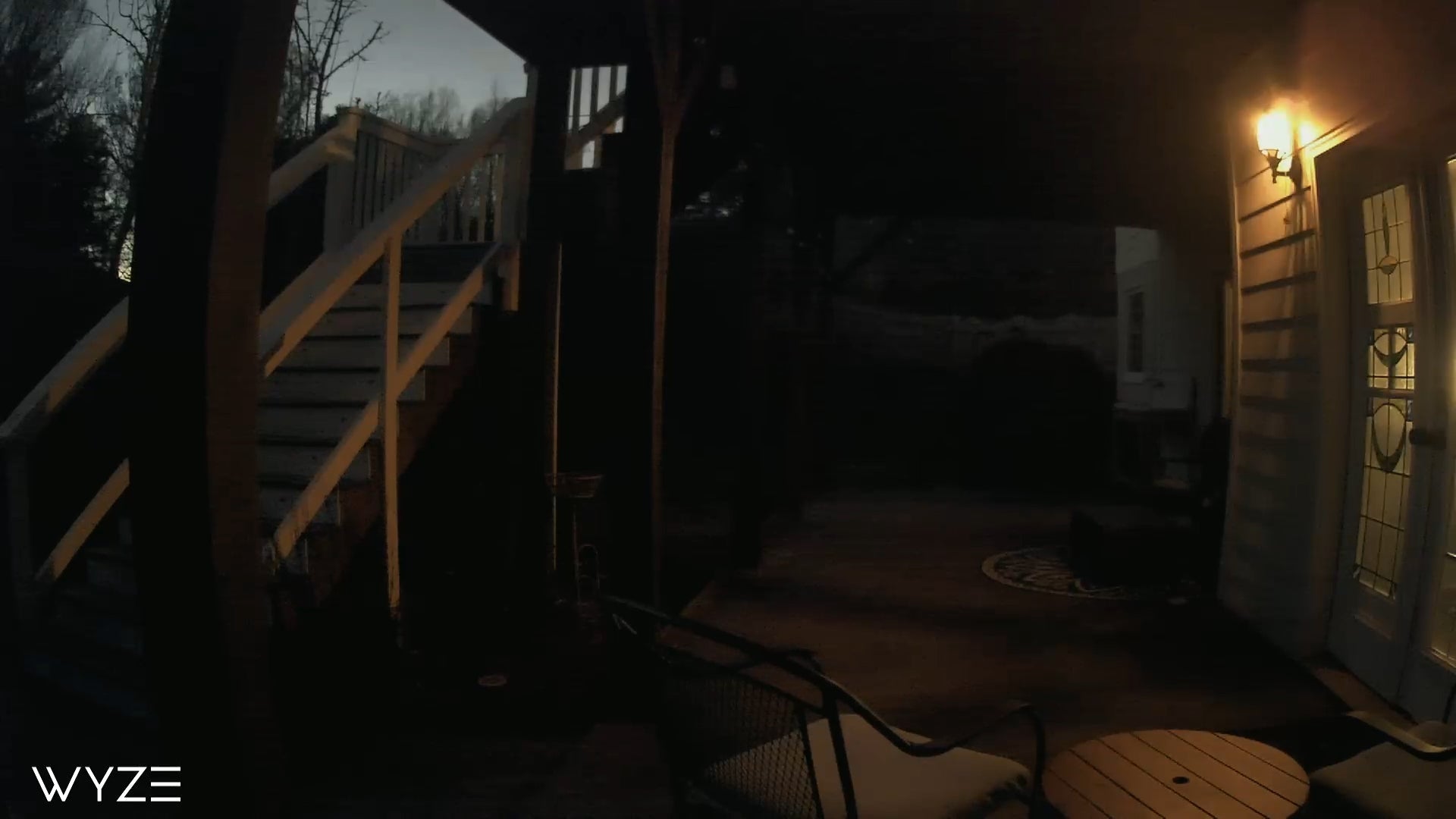 Wyze Cam Outdoor v1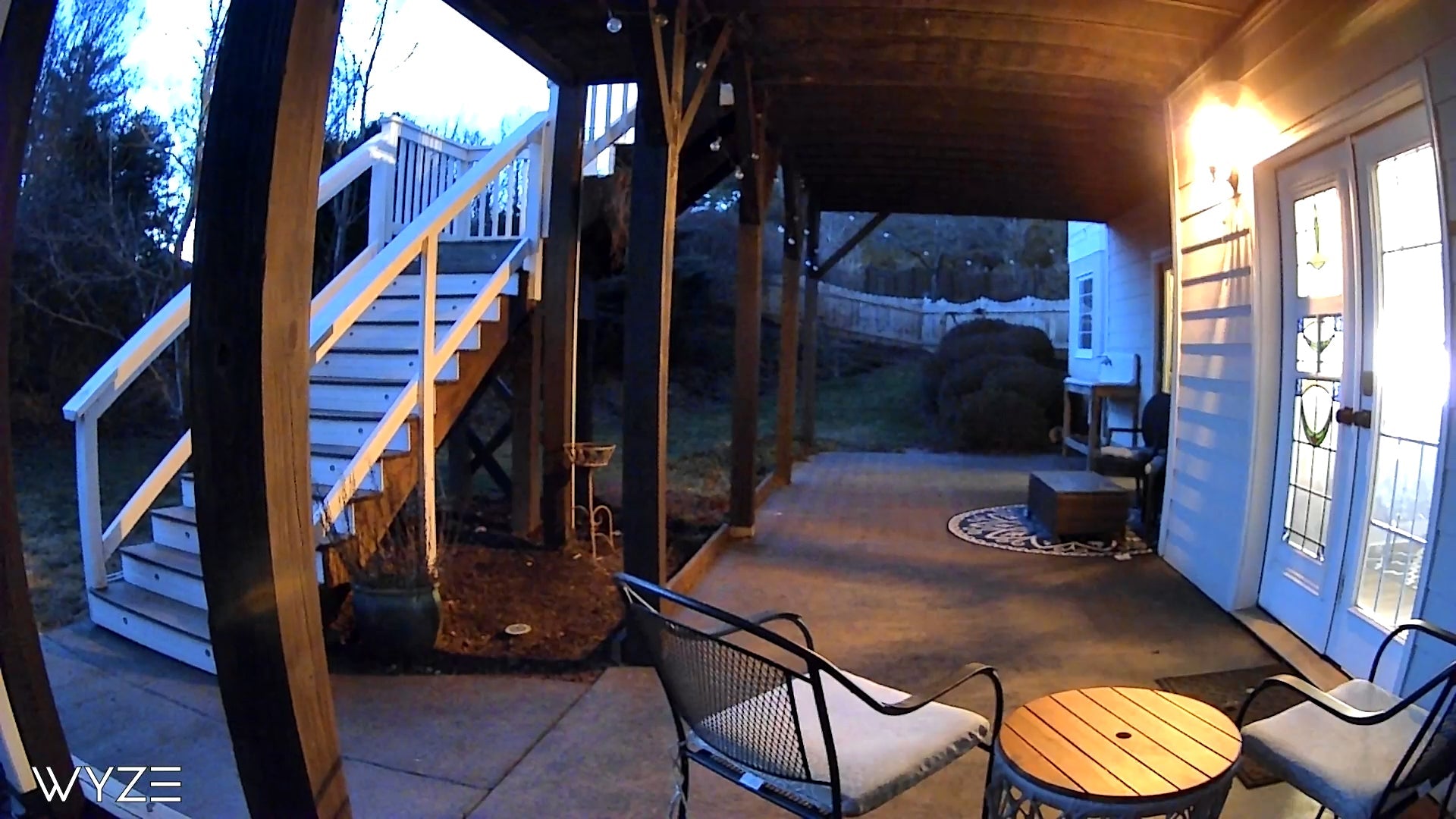 Wyze Cam Outdoor v2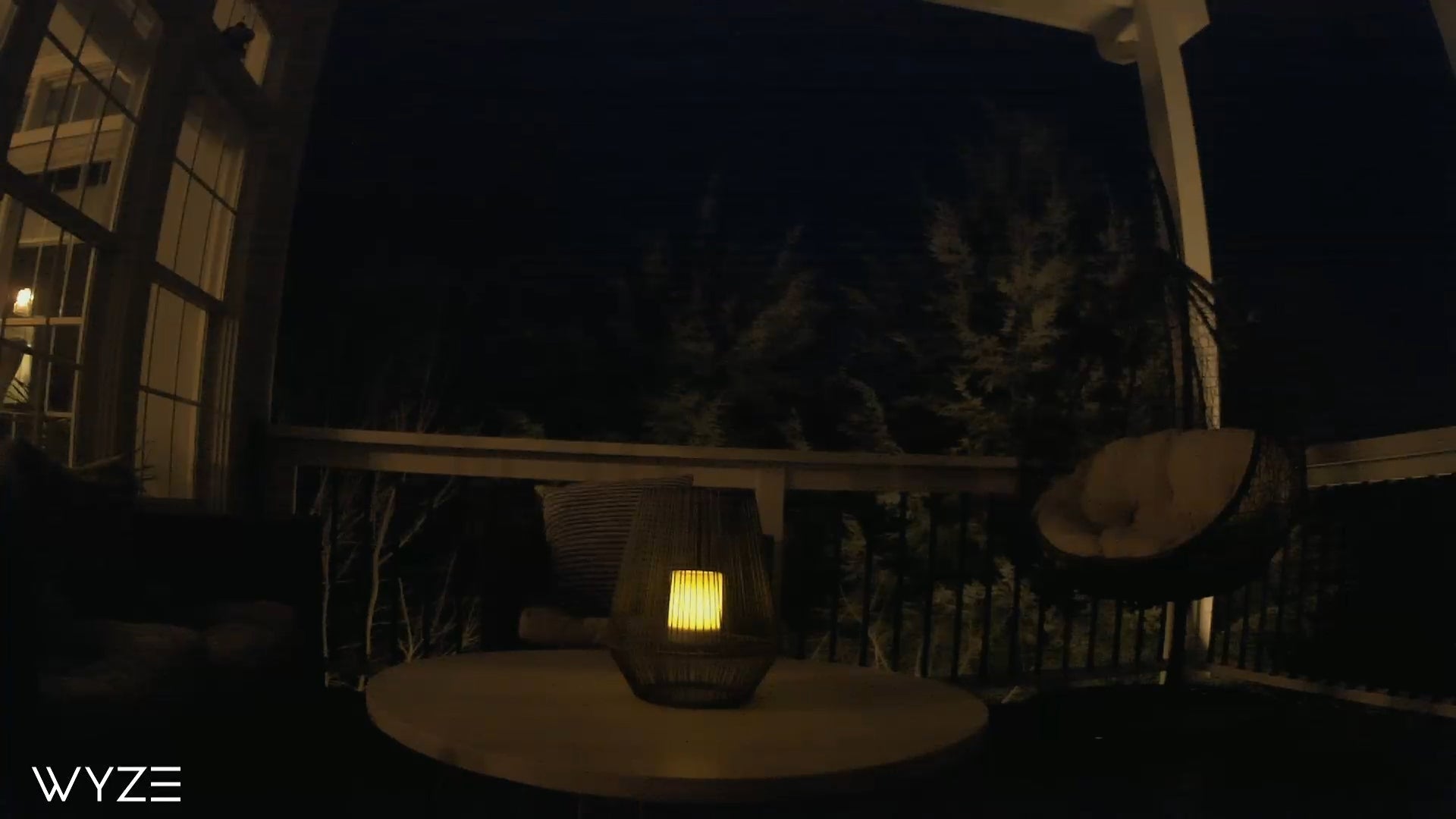 Wyze Cam Outdoor v1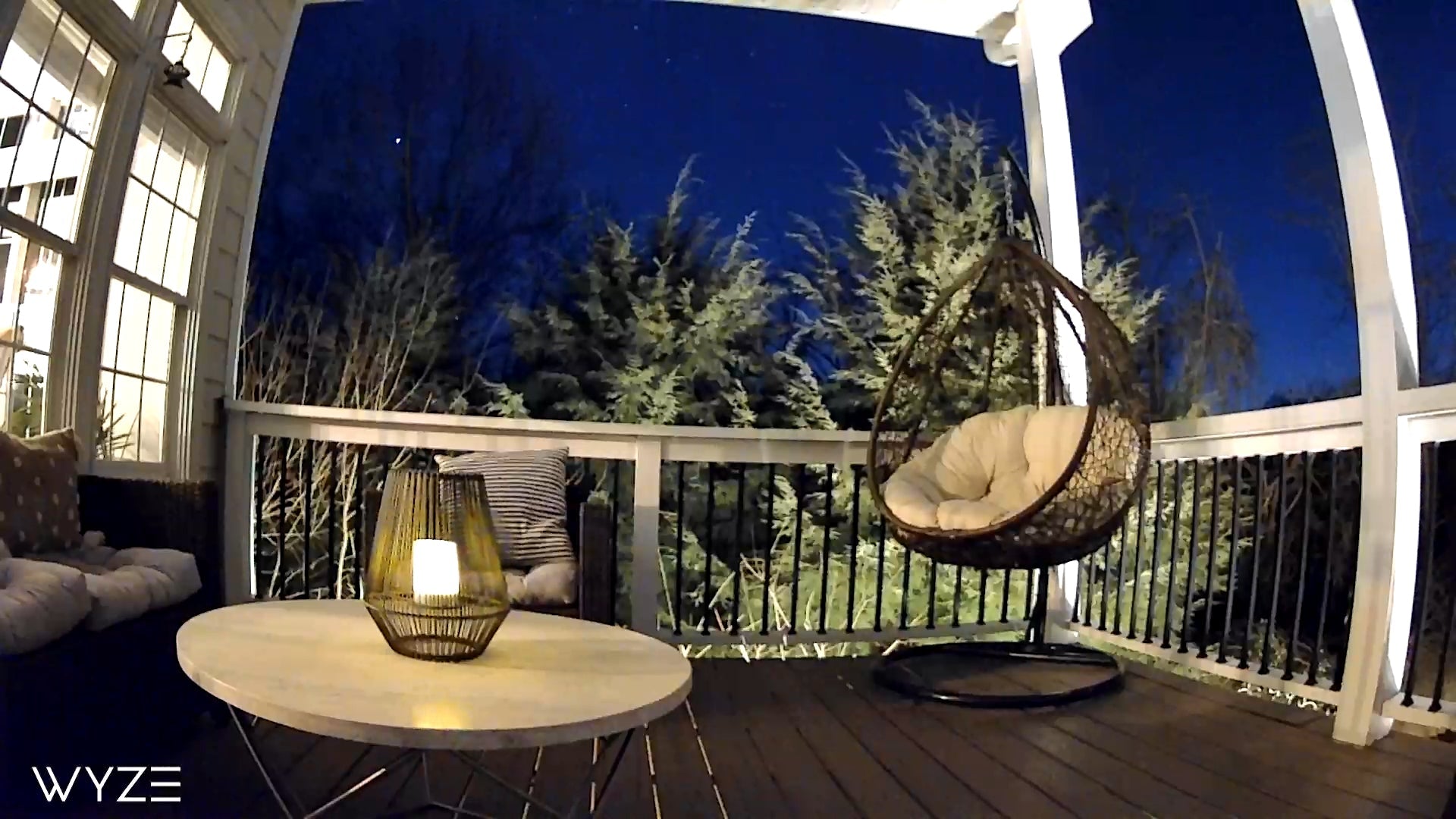 Wyze Cam Outdoor v2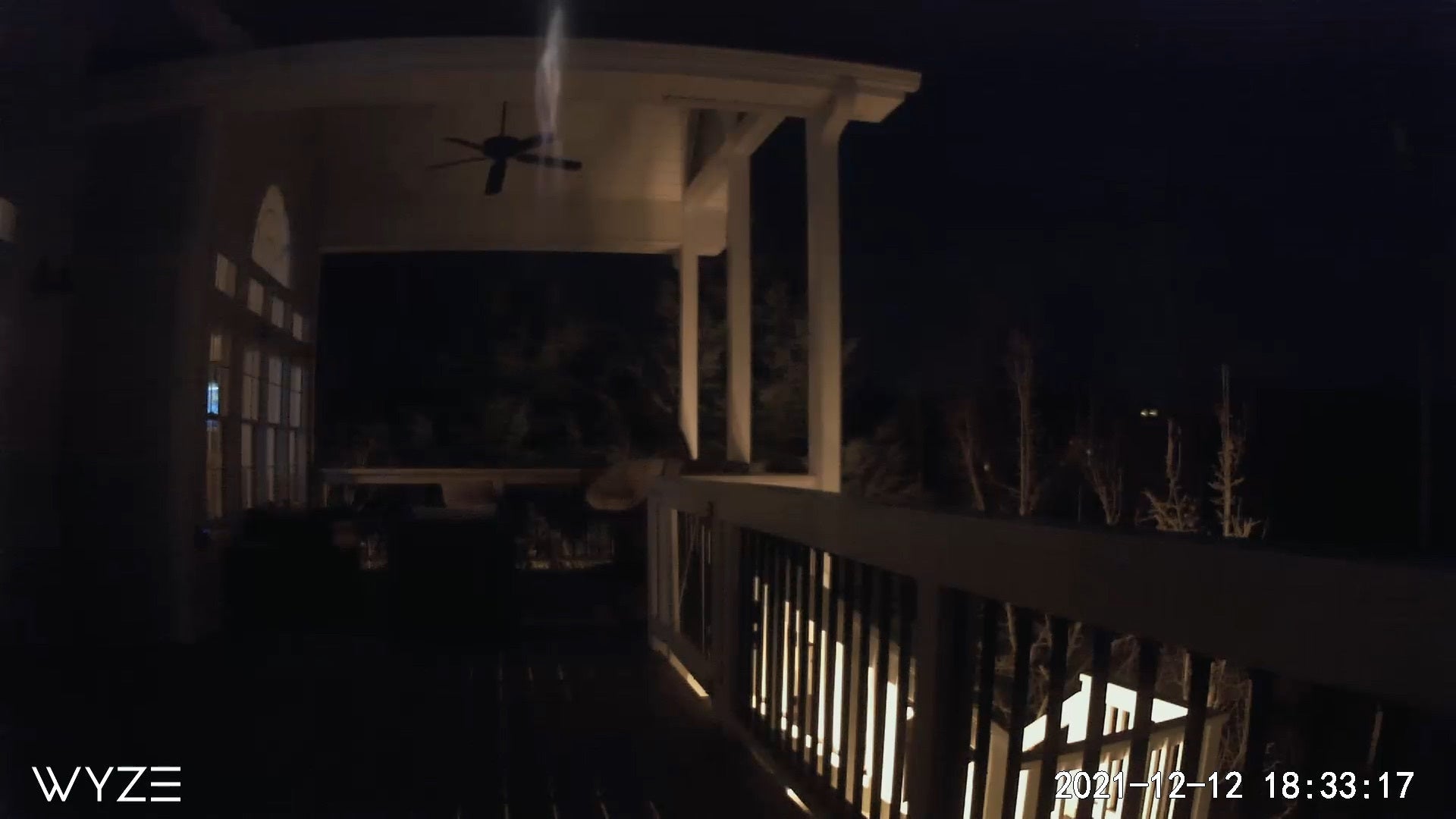 Wyze Cam Outdoor v1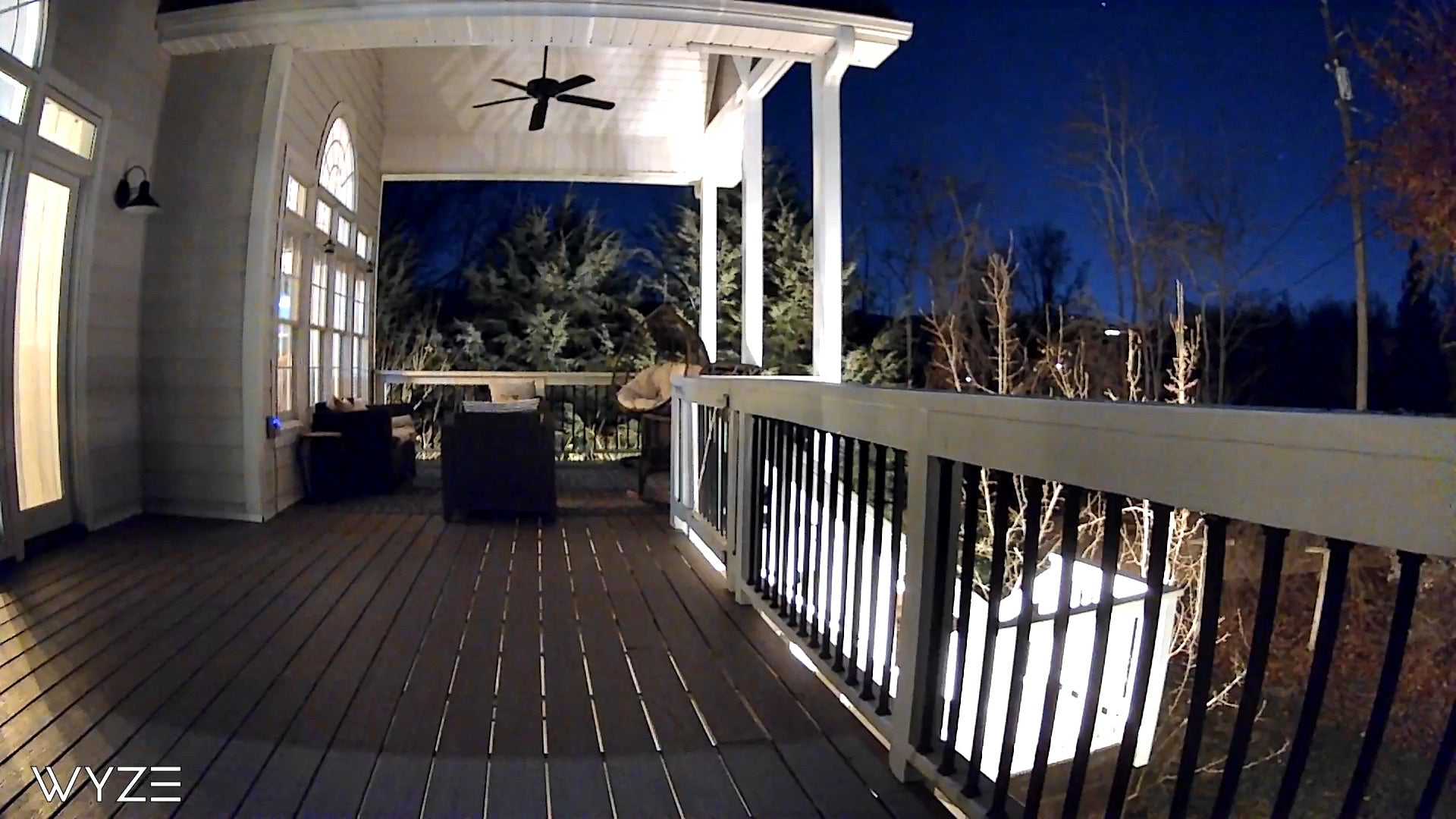 Wyze Cam Outdoor v2

Starlight Sensor
The Starlight CMOS sensor sees in environments up to 25x darker

ƒ/1.6 aperture
Reveals greater detail at night by capturing 2x more light

Starlight ISP
Reduces noise from low light & sharpens the image for astonishing clarity.
IP65 Weatherproof
Bring on the downpours, blizzards, and heatwaves— Wyze Cam Outdoor is built from the ground up to be a workhorse in even the harshest conditions.

Dust Tight
 Full protection against dust and other particulates.

Waterproof
Protection against low pressure jets of water.

Extreme Heat/Cold
Fully functional in climates of -4°up to 122°F
With up to 6 months of battery life
Mount wherever you need it, without worrying about running wires our finding outlets. 2x 2,600 mAh integrated rechargeable batteries last up to 6 months on a single charge.
and continuous charging with Wyze Solar Panel.
Every superhero needs a sidekick. Wyze Solar Panel converts sun rays into power so you can leave your camera up longer with less frequent charging. With enough sunlight, you may never need to take it down again.
Shop Wyze Solar Panel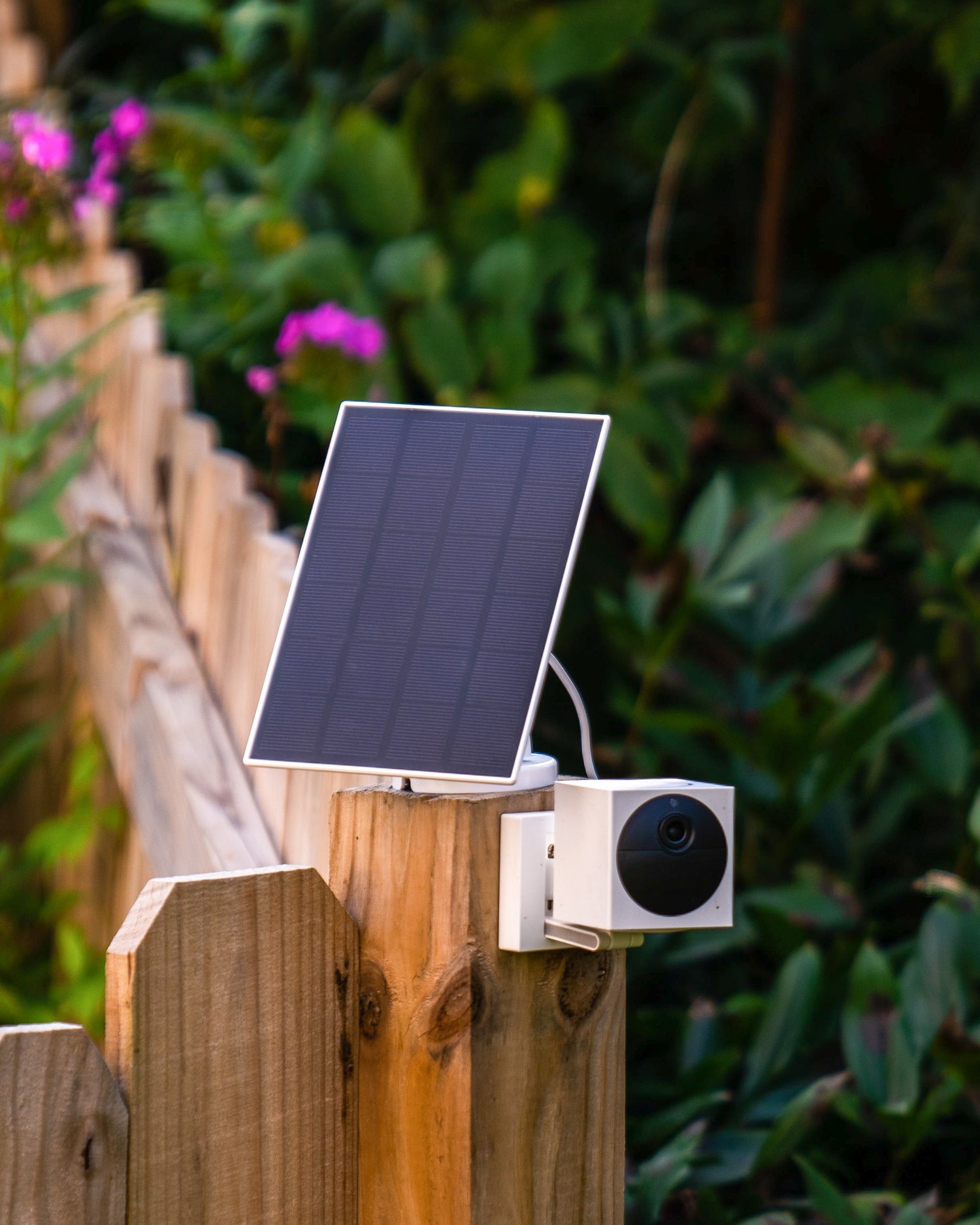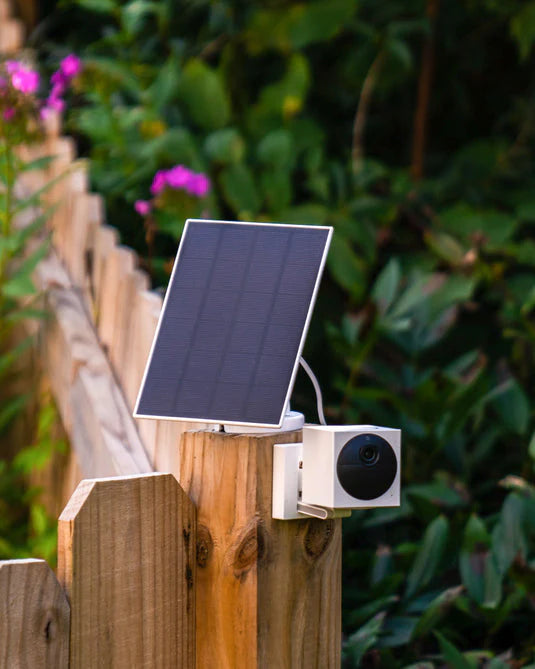 Get notified when motion is detected
Wyze Cam Outdoor uses passive infrared sensors (PIR) to sense body heat signatures to reduce false alerts from things like waving branches. When motion is detected, you'll get an alert sent straight your phone, so you never miss a thing.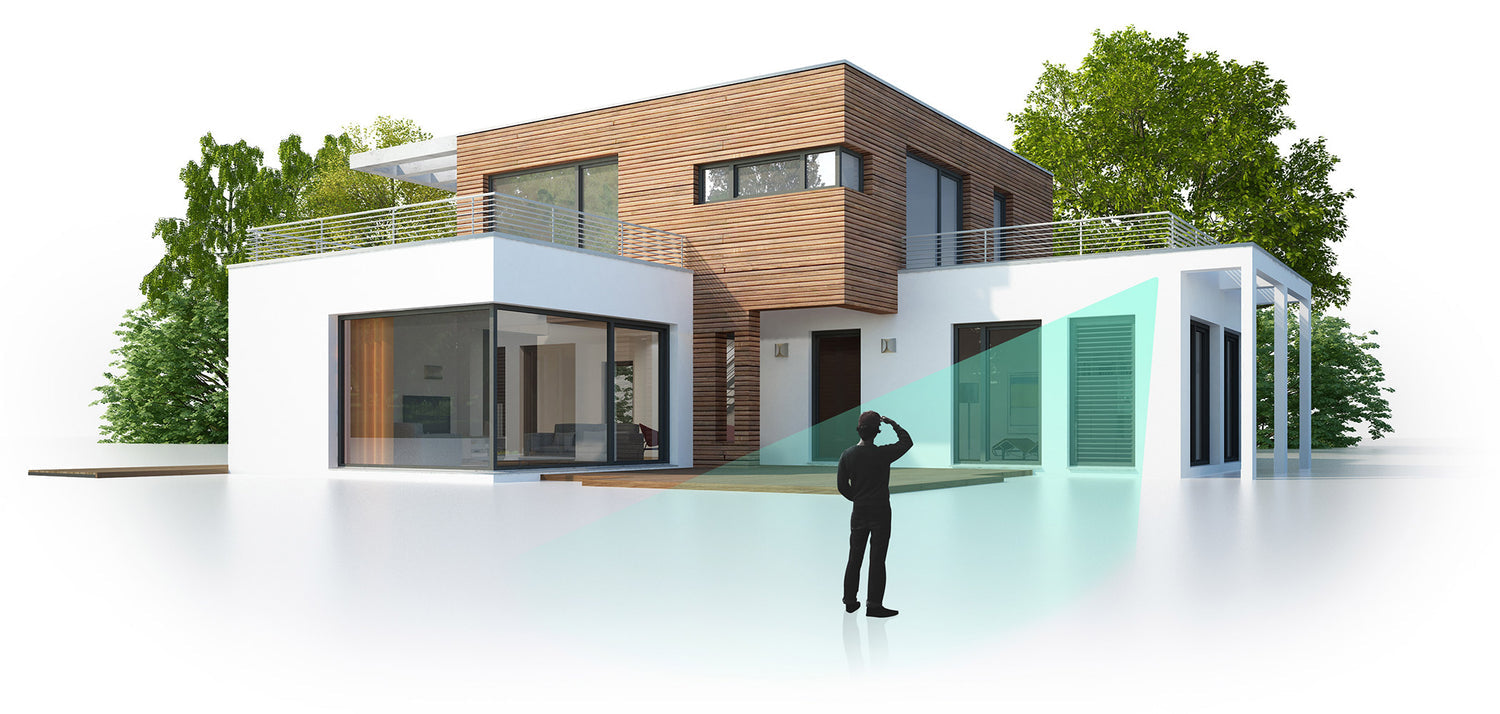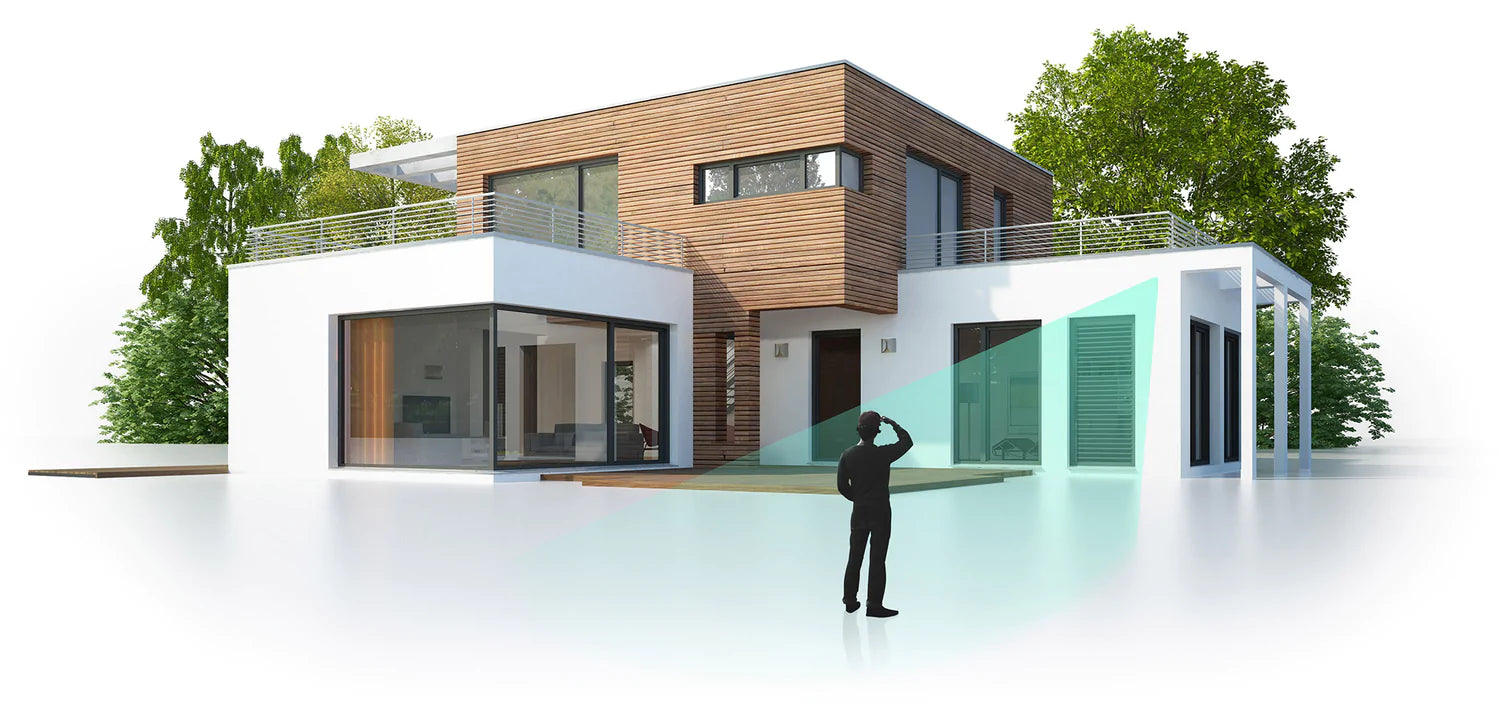 and respond in real-time with two-way audio
Ask the delivery person to hide a package behind the bushes, or scare off unwanted guests in your yard using the built-in siren.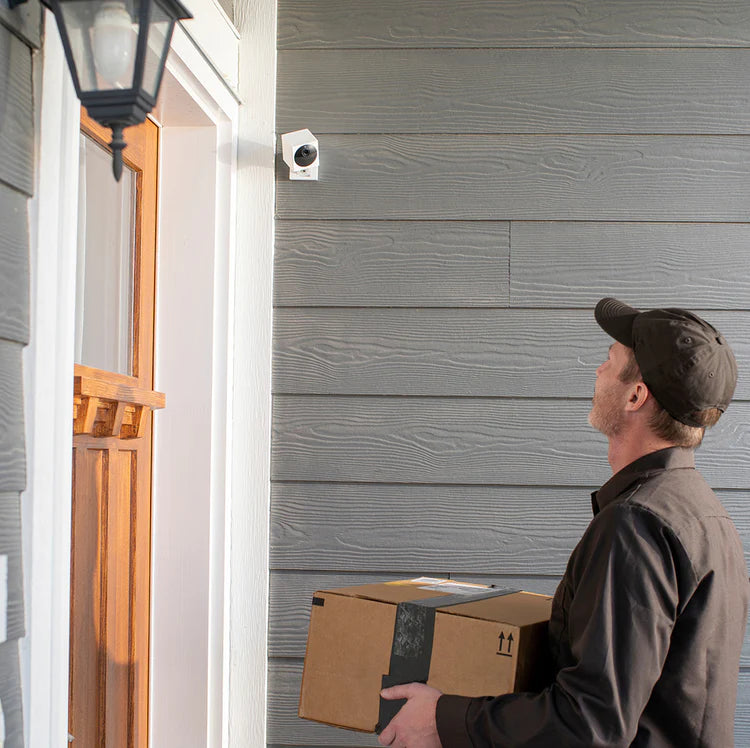 Travel Mode
Staying at a hotel or backpacking in the Rockies? Travel Mode let's you record motion & time-lapse videos to a MicroSD card, even when you're not connected to the internet or the base station.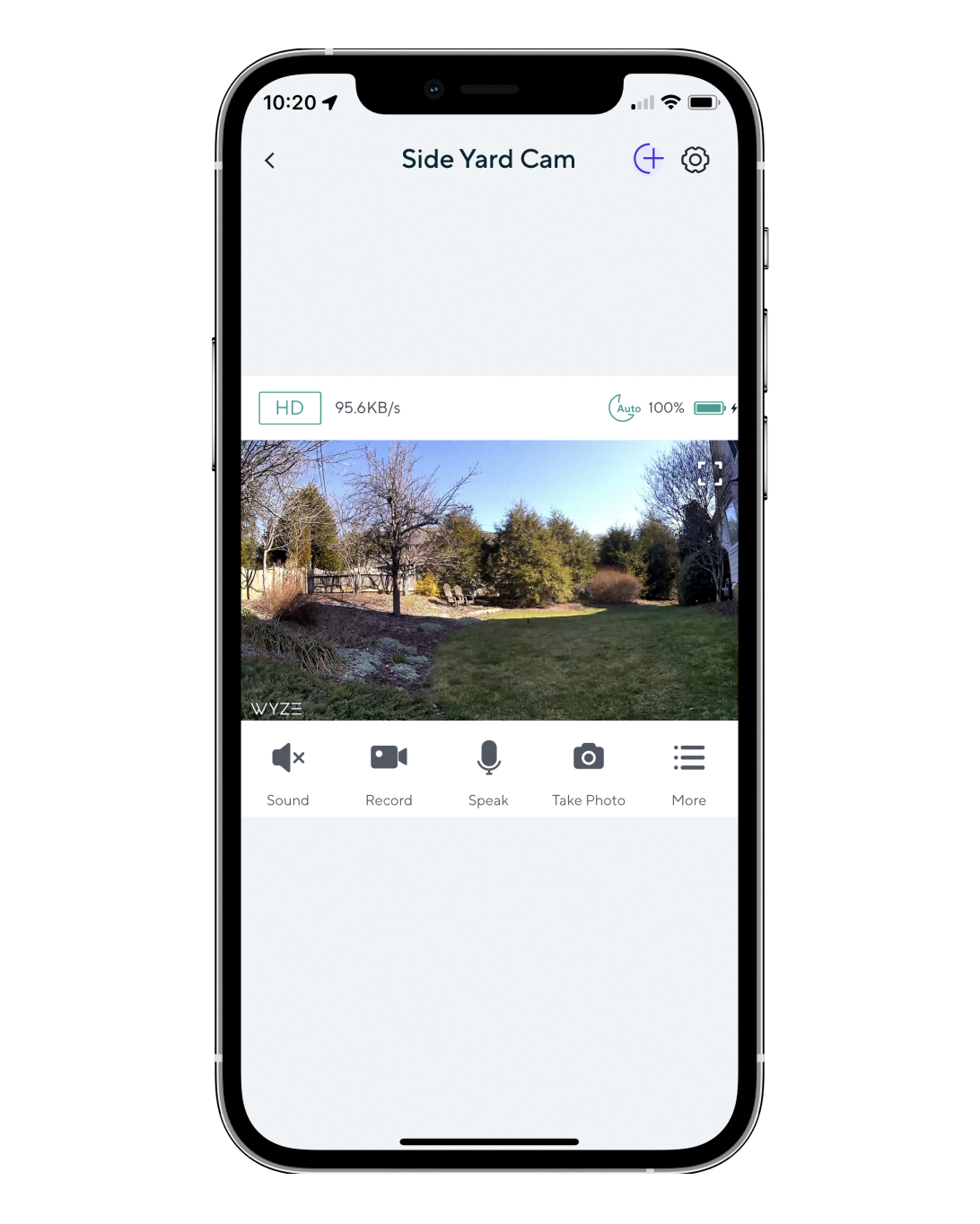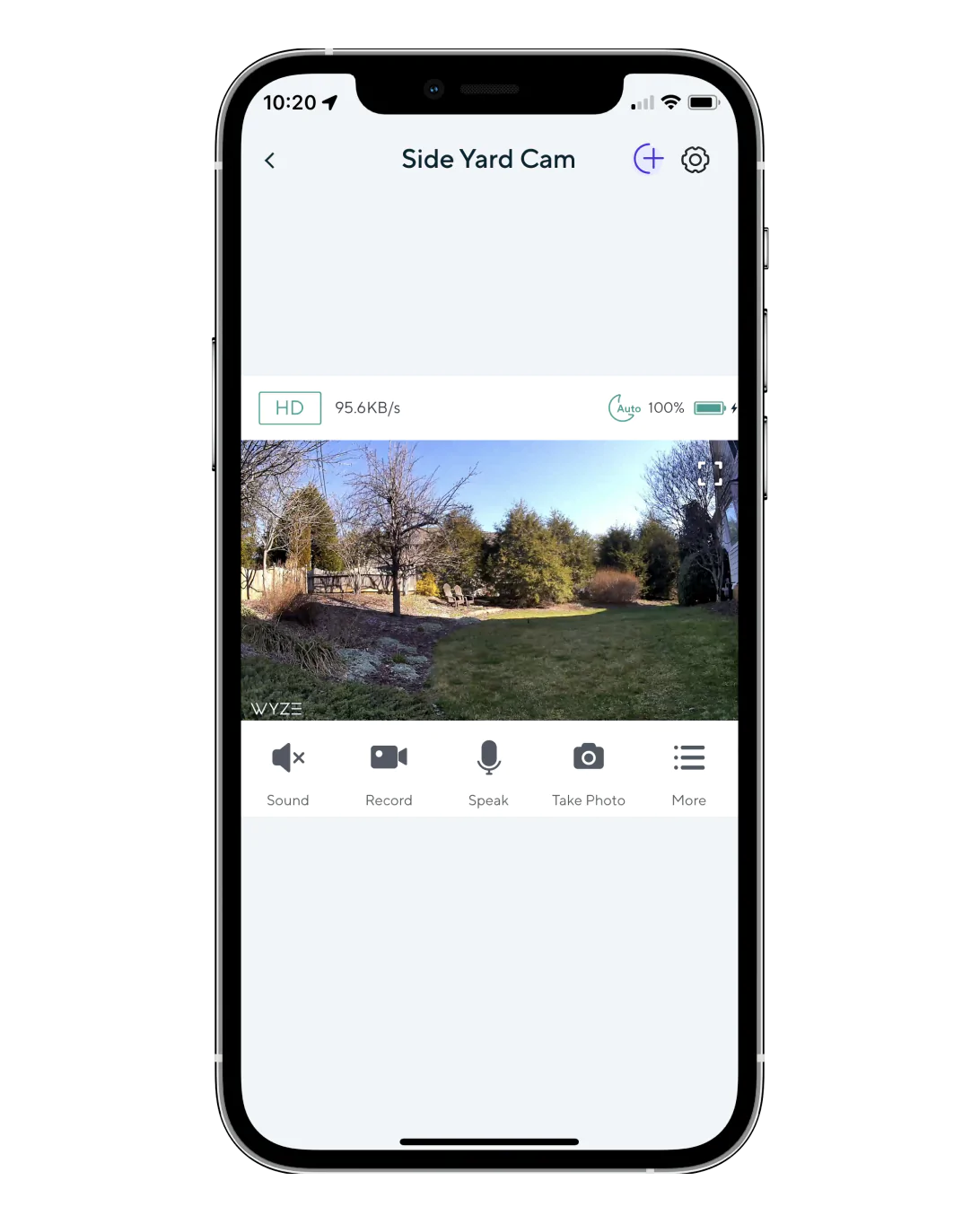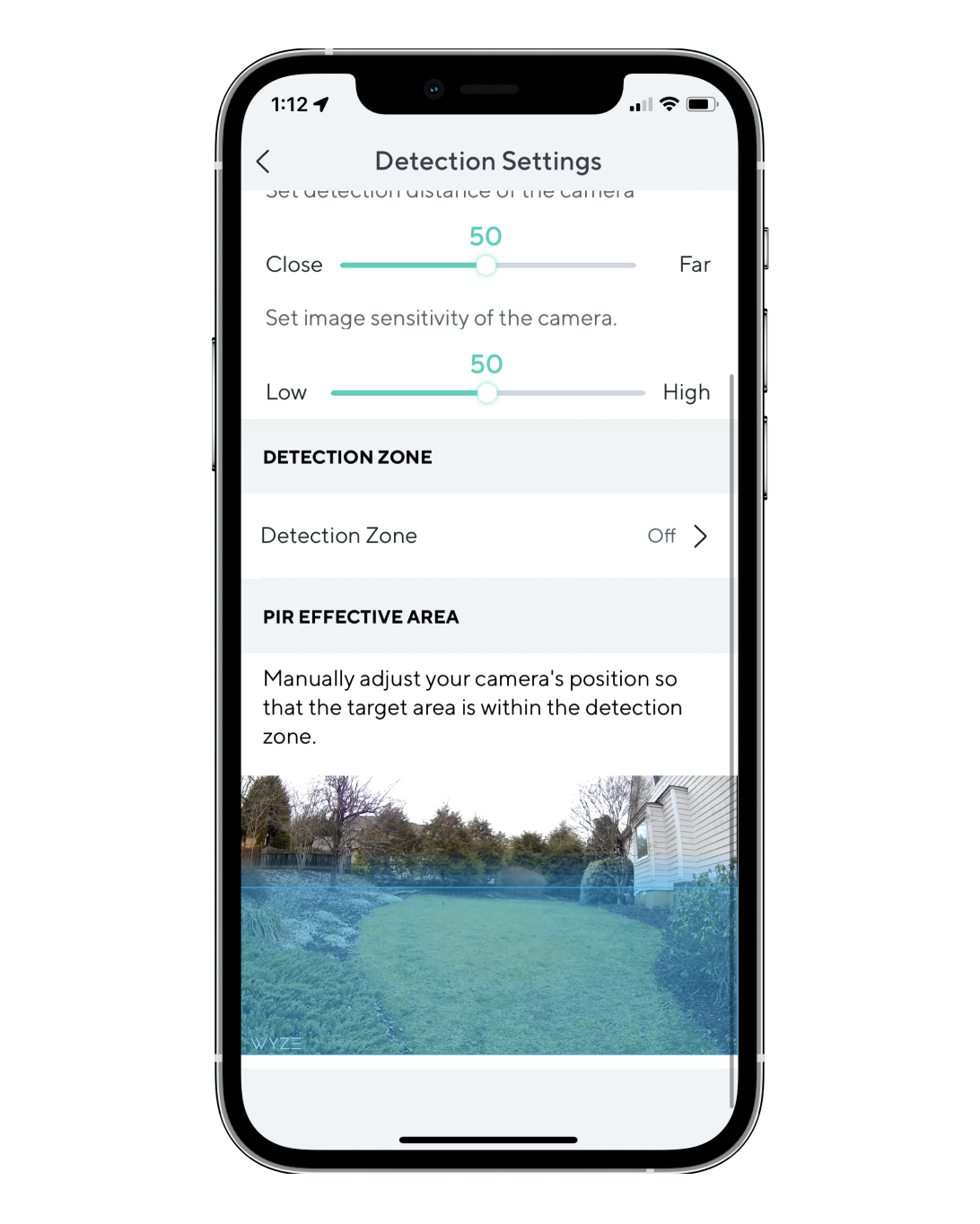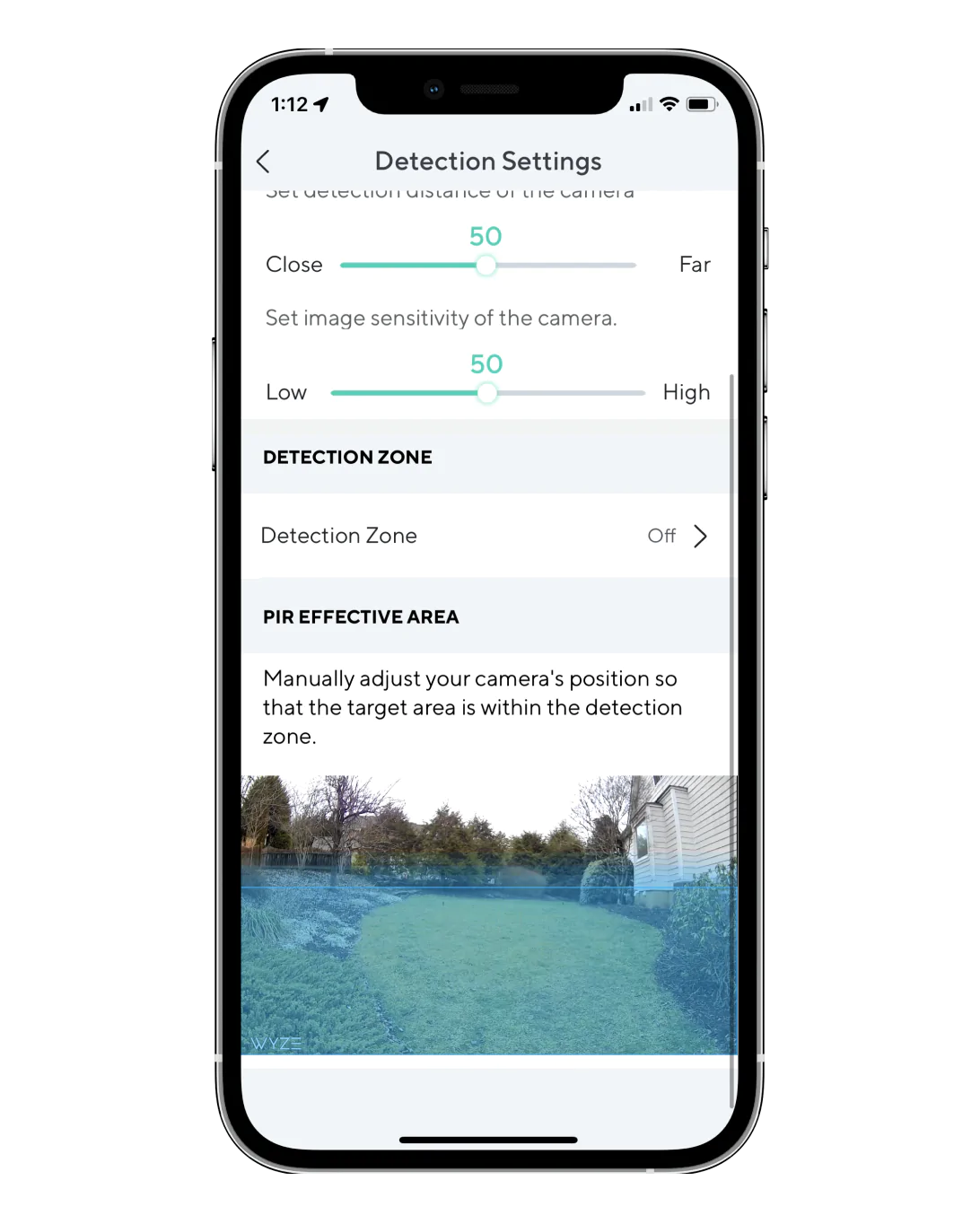 The Wyze app is your command center.
View Livestreams
Drop in anytime, from anywhere to view live video feeds.
Set Motion Detection Zones
Monitor specific areas for motion so you only receive notifications when it matters.
It's easy to install Wyze Cam Outdoor v2
Nervous about installation? We get it. Just watch our step-by-step installation video below to see how easy the process actually is.
Choosing a selection results in a full page refresh.